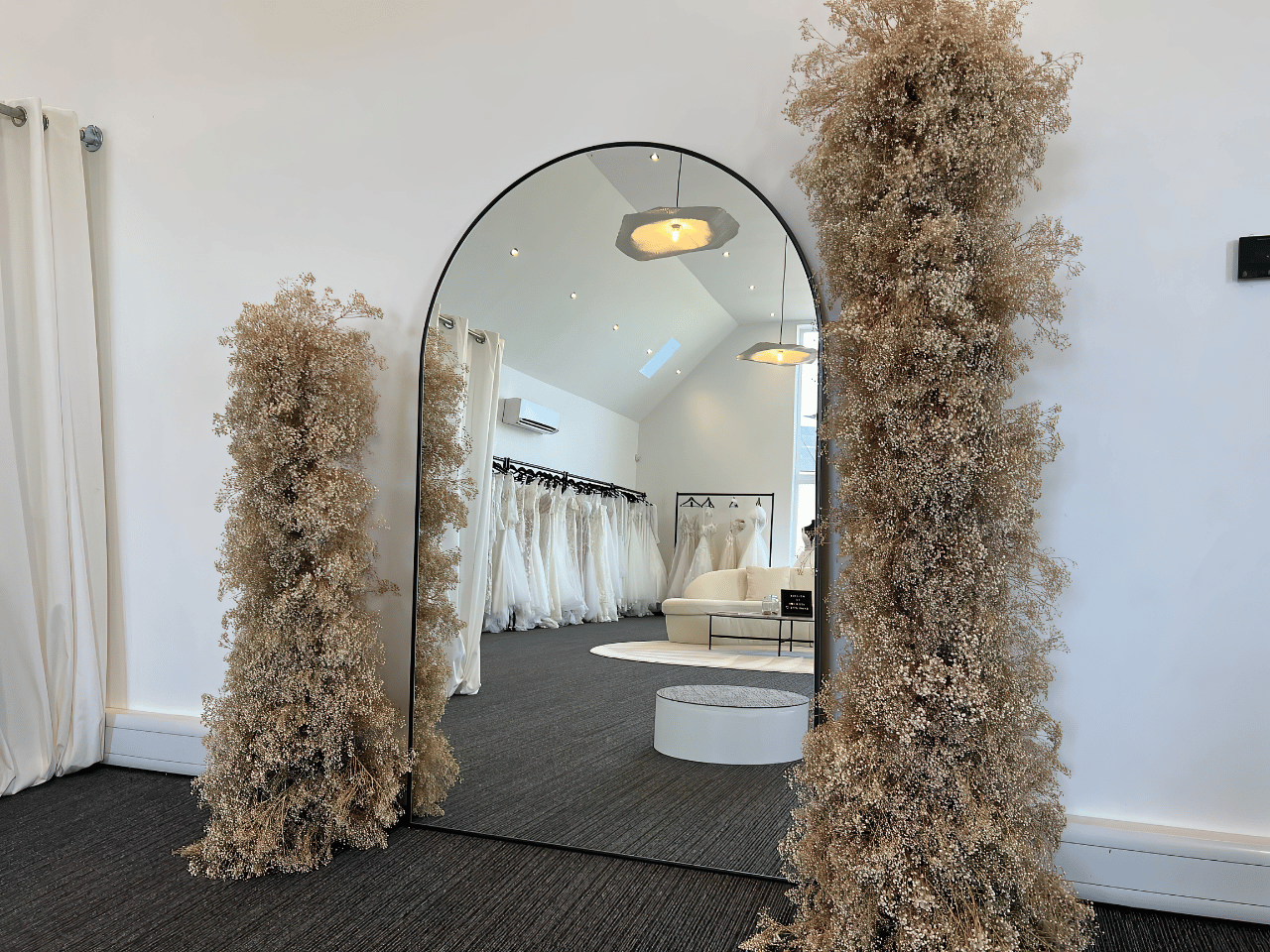 We are so excited to invite you to our bridal sanctuary located in Burton.
It's not just about finding your perfect wedding dress (although that is the most important part!) we will provide you and your entourage with an experience to remember, our studio allows you a relaxed environment to fully immerse yourself in bridal heaven and take your time looking at what dress styles work for you whilst sipping the bubbly!
We are dedicated to ensure that your visit can be as stress-free as possible. Our studio welcomes a fun, serene, no-pressure setting.
Based in Burton upon Trent, we're surrounded by scenic roads, charming villages, and plenty of on-site parking ensuring that our guests can arrive feeling relaxed and ready.
We operate on an appointment-only basis, meaning we can give each bride our full attention for the entire time they're with us and give you the chance to browse all our bridal gowns and accessories.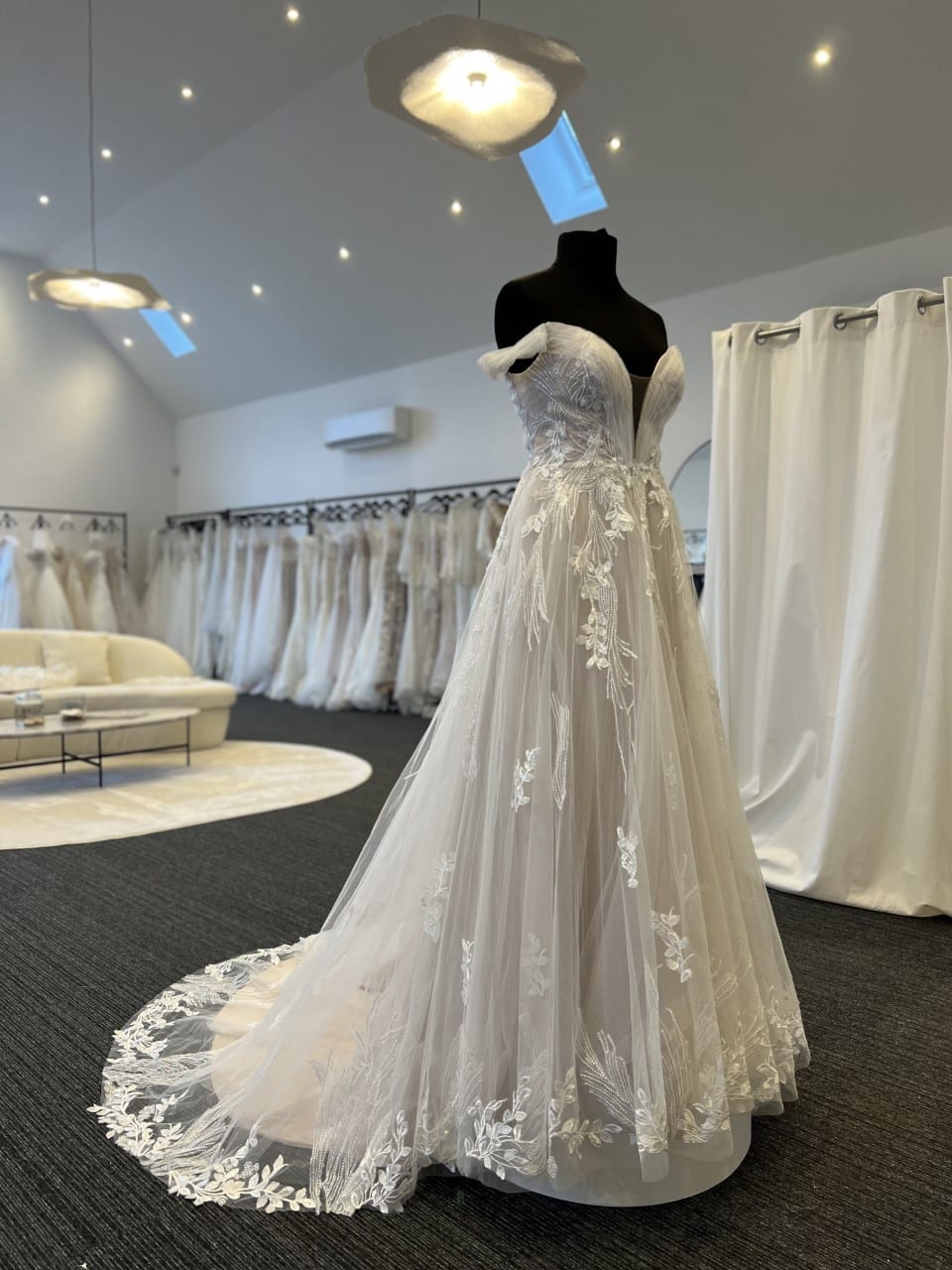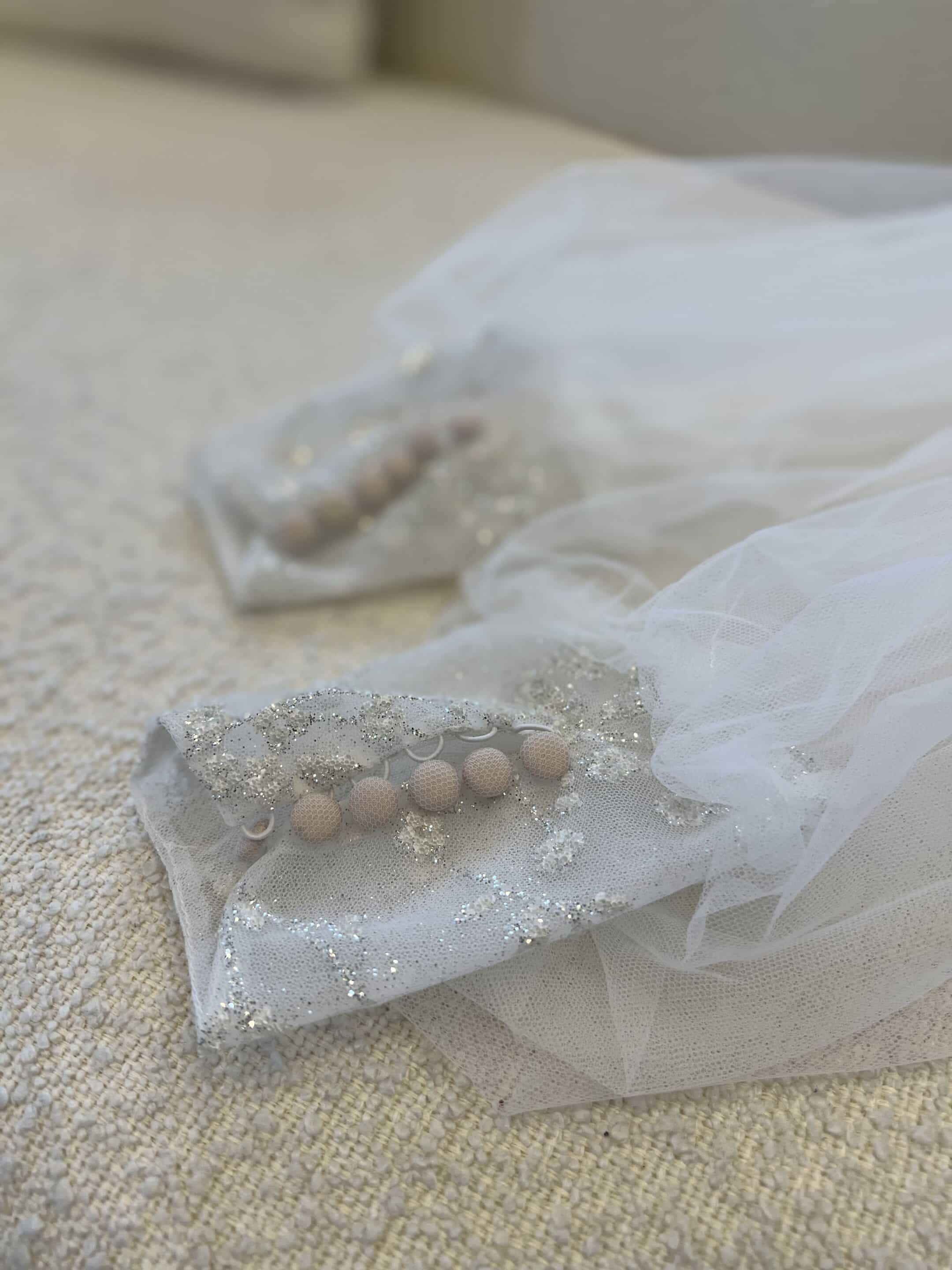 A beautifully curated edit that embodies thoughtful design and effortless modernity. Expect elegant silhouettes and twists on tradition with our stunning discounted wedding dresses.
Promising meaningful, awe-inspiring moments with our authentic and personal service. A place for self-love and soulful elegance whilst wearing a stunning gown. 
Gorgeous store in a lovely location. Beautiful dresses with lots of different styles to suit all. The ladies are so lovely and patient and encourage you to try on whatever you like.
They welcomed me with fizz and kindly brought me a bottle of prosecco as I told them it was recently my birthday. I had a wonderful experience!
From start to finish this was such a lovely experience. Walking into a bottle of fizz and being told to pick as many dresses as I liked! I went in not knowing what to expect but they put me at complete ease. I would recommend this wonderful family run business. I told myself that I wasn't going to purchase a dress as I wanted a few more people to see a few dresses that I liked but I found the one. They even said I can come back and show the rest of my family/bridesmaids whenever I liked and will also store my dress for me as my wedding isn't until 2024. When you know, you know. Such a lovely place and I didn't even know it was there. Thank you so much for making the experience memorable. I can't wait to come back once my dress has been delivered.
I cannot recommend Veil & Vow enough I visited yesterday and both the ladies where so so lovely and helpful . I was left to choose a number of dresses I wanted to try and could choose as many as I wanted. I feel happy and extremely comfortable when getting in and out of the dresses. They made me feel so happy I cannot wait to go back and say yes to my dress
To accommodate our brides' busy lives we offer a wide range of appointments. We operate by appointment only and appointments are available Monday & Tuesday evenings, Thursdays & Fridays from 9:30am till 3:30pm, Saturdays from 9am till 3:30pm and Sundays are available by request. You can arrange an appointment via any of the following methods – our online booking system, calling 01283 381461, Whatsapp 07527 292363, Instagram direct message @veilandvowbridal
Based in Burton upon Trent, we are a 9-minute drive from the Burton train station or alternatively, you can get to us just off the A38 or A515.
We have plenty of onsite parking available immediately outside our front door.
Should you wish to make day of it with your entourage and require recommendations for local amenities then please let us know as we will happily work with brides to plan the day for you. With our location we are blessed to be in the presence of beautiful spa's, restaurants, cafes and wedding venues."